Keynote Speaker, Charla B. Weiss, Ph.D. Manager, Office of Cultural and Language Diversity Cincinnati Children's Hospital Medical Center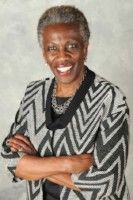 Having delivered diversity-based initiatives in 3 countries, Charla brings a global point of view to diversity & inclusion and a curiosity about cultural nuances among individuals. She takes advantage of her childhood experiences of living on a Native American reservation, integrating a suburban high school in the 70's and a decade of living in Pacific Rim countries when consulting and advising enterprises and clients.

Her breath of experiences in human services is evidenced through serving as an Executive Director for several San Francisco/East Bay organizations including a federal-funded social/psychological services agency serving homeless children and families; working as an independent consultant both in the United States and abroad; and teaching courses at public universities and medical colleges. Through her work she is guided by a belief that equity is paramount and that means paying attention to access to education, employment and healthcare and the best programs use a holistic approach that incorporates community and cultural diversity into their framework.
Charla's current work at Cincinnati Children's Medical Center showcases her 25+ years of success in diversity and inclusion, community and organizational development with a keen focus on capacity building. She leads and advances initiatives, including health equity and disparities initiatives, via innovation, collaboration and partnerships. Focusing efforts which are strategically and programmatically aligned with the hospital's mission and vision is her forte. She is also adapt with efforts that enhance cultural competency, cultural agility and accountability.

Charla earned a Ph.D. in psychology/education from the University of Michigan-Ann Arbor, a Master's degree in Administration from Indiana University and a Bachelor's degree in sociology/music from Olivet College. She loves music and eating at great restaurants.