Facilities & Rentals
Did you know that CAA offers rental space for a variety of events and meetings at both its headquarters in Bond Hill and the Theodore M. Berry Children & Family Learning Center? Review the amenities available at each location as listed below and if interested, complete the facilities information request form at the bottom of this page and our Facilities Administrative Support with contact you with a quote. 
COVID NOTICE: The CDC has recommended the suspension of large gatherings due to the COVID-19 pandemic. Indoor facility usage will remain suspended through January 2022. We are currently accepting applications for 2022. We will continue to monitor the situation and make decisions based on the well-being of our students, staff and community. Thank you for your patience as we navigate these unprecedented times. 
IMPORTANT NOTE REGARDING CAPACITY: Due to Covid-19, the seating capacity in the GLR Conference Hall has been decreased to 150 people to ensure social distancing is maintained.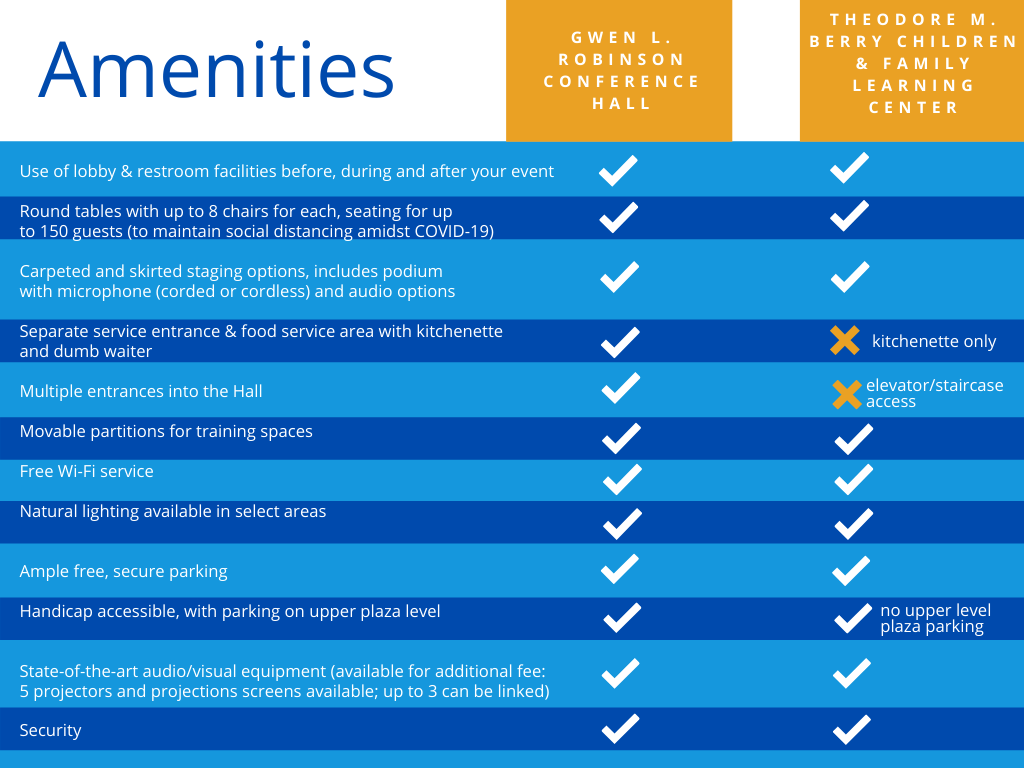 Facilities Information Request Form