Theodore M. Berry Award Recipient, Stephanie Moes, Managing Attorney with the Legal Aid Society of Southwest Ohio, LLC.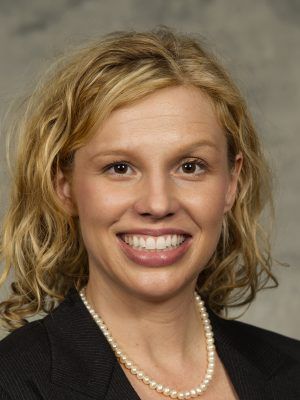 Stephanie Moes is a managing attorney with the Legal Aid Society of Southwest Ohio, LLC.  Since 2004, she has represented homeowners and tenants in state and federal litigation to save their housing.  Recently, she along with other Legal Aid Attorneys represented the Alms Residents' Association in their federal lawsuit against HUD to preserve the Alms as affordable housing.  Stephanie also practices in the areas of special education law and school discipline law representing parents and students.  Stephanie frequently represents students in foster care to ensure that their educational rights are protected and that they are provided a quality education.
Stephanie is involved in various community activities and currently serves as a board member of Housing Opportunities Made Equal or HOME, the Greater Cincinnati fair housing organization.  She previously served as president of HOME's board.  Since 2004, she has volunteered with Price Hill Will, a community development corporation in Price Hill and previously was a board member of the Community Action Agency.
Stephanie has a J.D. from the University of Cincinnati.  Before coming to the Legal Aid Society, Stephanie clerked for the Honorable Judge Gwin in federal district court in the Northern District of Ohio.  Stephanie also has a master's in social work from the Ohio State University and worked in the public child welfare and public mental health systems in the Greater Cincinnati, Ohio area prior to becoming an attorney.