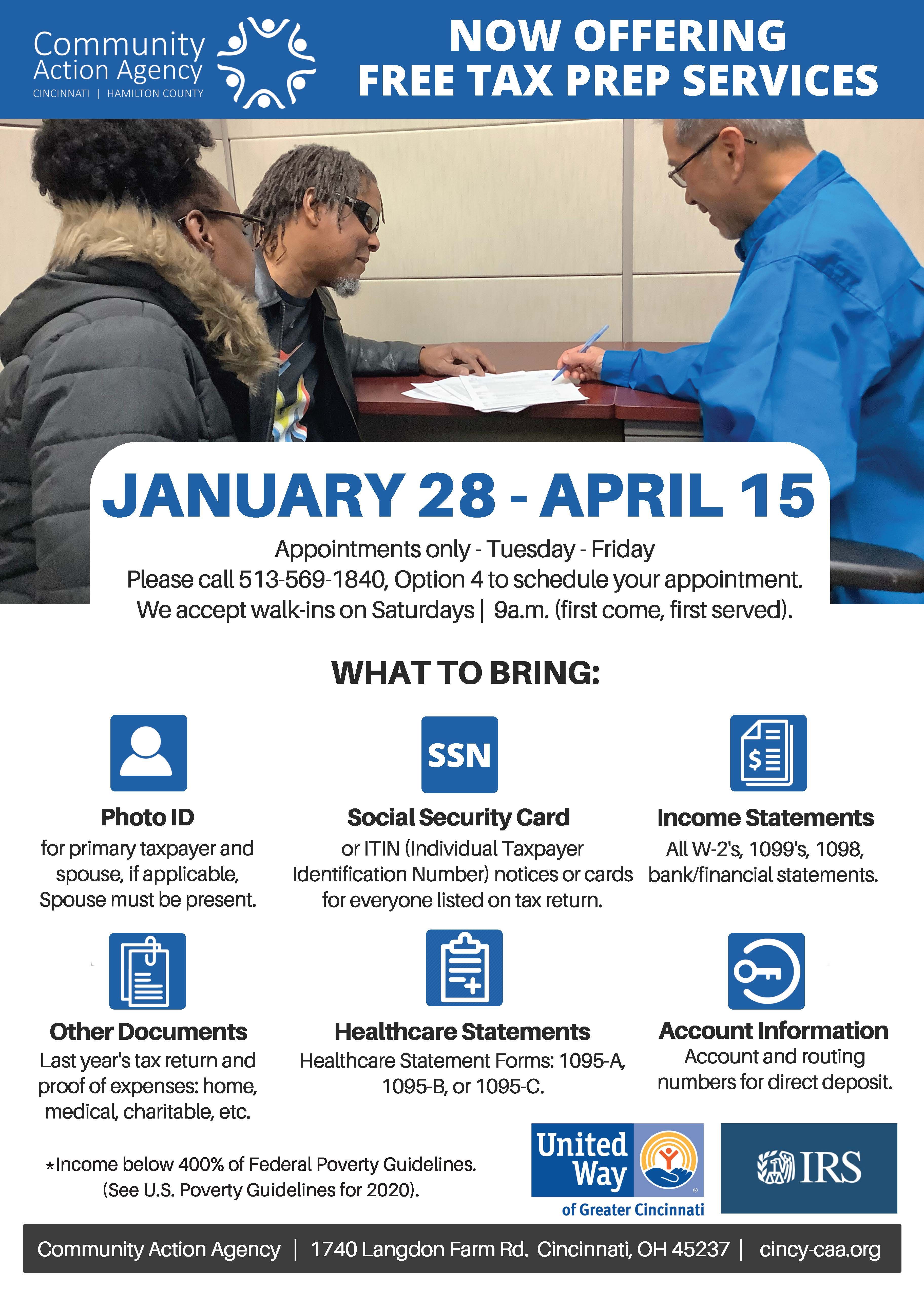 Your Community Action Agency is offering FREE tax prep services for qualifying households from January 28 through April 15, 2020. Income must be below 400% of the Federal Poverty Guidelines. See U.S. Poverty Guidelines for 2020 to determine if you qualify or call us at 513-569-1840, option 4 for assistance or visit us online.
---
Appointments Only – Tuesday thru Friday:
Please call:  513-569-1840, Option 4
Walk-ins – Saturdays:                   
9 am, First Come, First Served
The number of walk-ins is based on the number of tax preparers on site.
---
You Must Bring:
Photo ID for primary taxpayer and spouse, if applicable, Spouse must be present.
Social Security cards or ITIN (Individual Taxpayer Identification Number) notices or cards for everyone listed on the tax return
All W-2's, 1099's, and other income documents
Any 1098 forms received from colleges and receipts
Health Care Statement Forms:  1095-A, 1095-B, or 1095-C
Last year's tax return
Account # and routing # for direct deposit of tax refunds
Information for expenses:  home, medical, charitable, etc.