A Breakfast Conversation with Ibram X. Kendi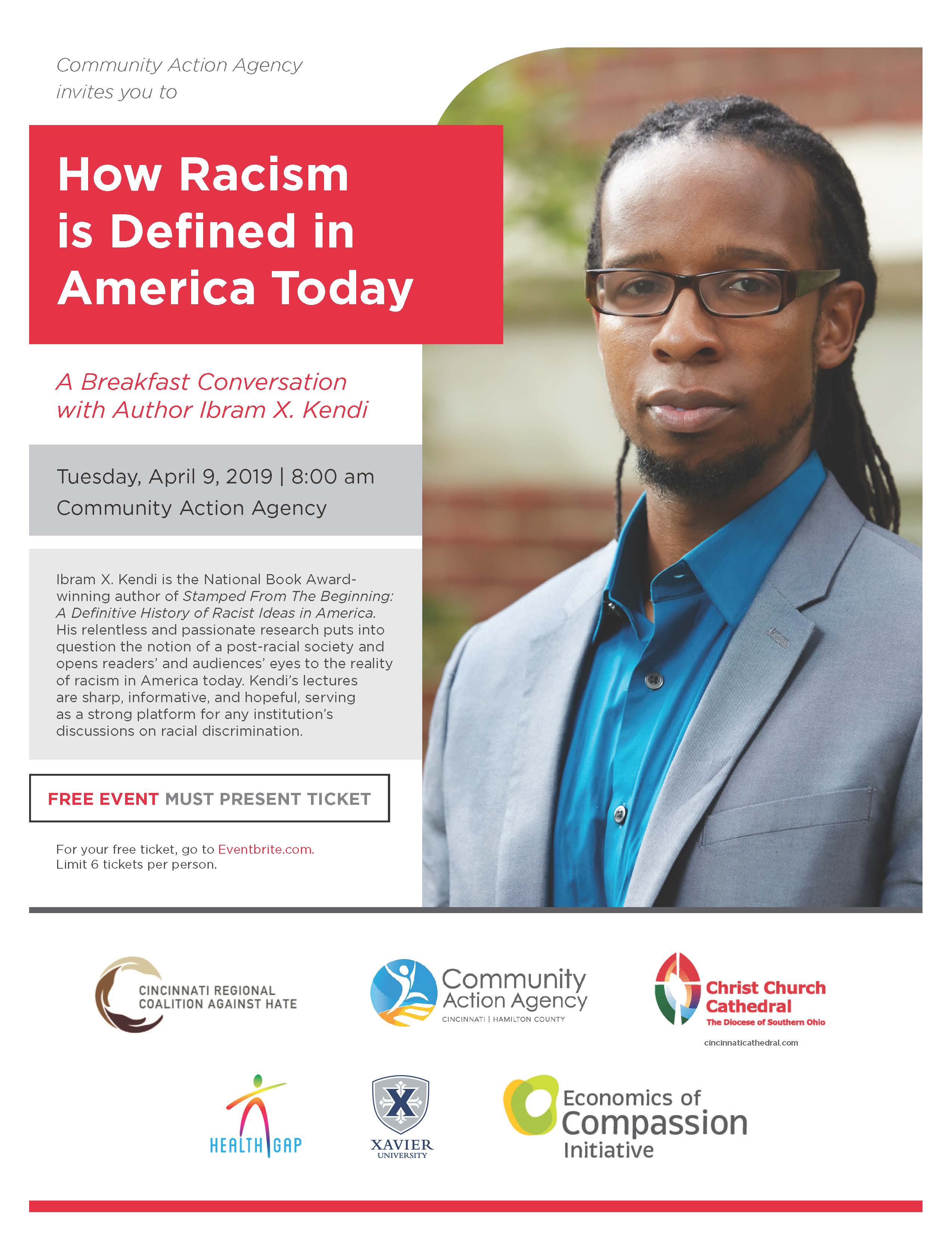 Community Action Agency proudly welcomes author Ibram X. Kendi as he presents on, "How Racism is Defined in America Today".
Ibram X. Kendi is the National Book Award- winning author of Stamped From The Beginning: A Definitive History of Racist Ideas in America.His relentless and passionate research puts into question the notion of a post-racial society and opens readers' and audiences' eyes to the reality of racism in America today. Kendi's lectures are sharp, informative, and hopeful, serving as a strong platform for any institution's discussions on racial discrimination.
TICKETS ARE FREE AND AVAILABLE ON Eventbrite (see related links below).