CAA 59th Annual Luncheon: 
Advancing Equity & Sustaining Innovation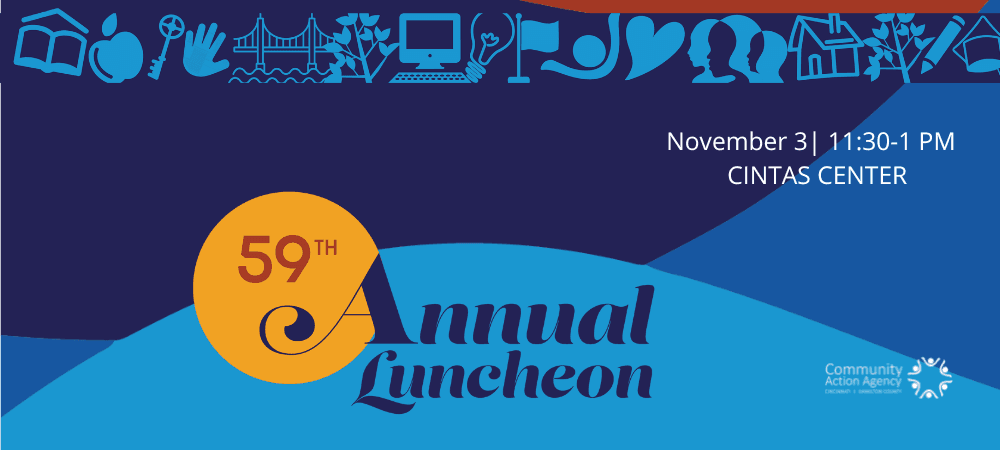 Community Action Agency's 59th Annual Luncheon is an opportunity to celebrate the achievements of the past year and honor those who have made an impact on our community and our mission.
CAA's theme this year is Advancing Equity & Sustaining Innovation.  This year we will honor community members and families who have help to move the mission of CAA forward.  The vision of CAA is to continue to provide a way forward for families to reach sustainability and to continue to be innovative in our approach to accessing programs and services that will lead our community towards that goal.  

Learn more about the families we have helped.
---
---