Community Action Agency is proud to award community members and organizations for their commitment to improving our community.
Theodore M. Berry Award Recipient
The Theodore M. Berry Award recognizes individuals or organizations that have had a lasting influence in Cincinnati in helping lift families out of poverty. Motivated to make a social change, they have dedicated their lives to civil rights and racial justice and have created a legacy that will help families for generations to come.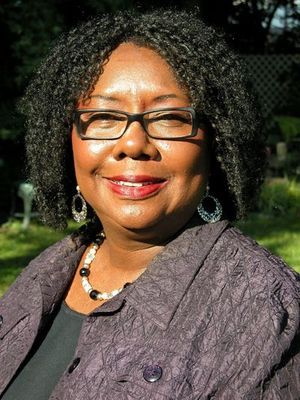 Lydia Morgan, a civil rights activist, initiated the first Cincinnati Juneteenth celebration in 1988 and organized the festival ever since. The celebration, held in Eden Park, has drawn over 6,000 people year after year; and has included such diverse, family-centered activities as traditional storytelling, magic acts, sack races, sweet potato pie bake-off, music and more. This year, as calls for racial justice have increased, the City of Cincinnati flew the Juneteenth flag for the first time. Organizations like Community Action Agency have recognized June 19th as a paid holiday. With the courage and leadership of Lydia Morgan, the importance of the history and meaning of Juneteenth has increased.
Lydia has received several awards such as the Enquirer Woman of the Year in 2011, NAACP Diversity Award in 2014 for her work fighting against discrimination and for equal rights for the most vulnerable.
---
Bridge Builder Award Recipients
The Bridge Builder award recognizes individuals or organizations who have partnered with CAA over the past year in the fulfillment of our mission. Motivated by compassion for others, Bridge Builders are committed to improving their communities. They possess the creativity necessary to develop solutions, the resources to engage in making a difference, and the dedication to complete the undertaking.

The Welcome Project opened its doors and welcomed Community Action Agency in February 2020 to host our mobile food pantry, allowing CAA to serve families facing food insecurity in the Camp Washington area. This partnership became even more crucial during the pandemic. We have provided fresh produce to hundreds of families in the western neighborhoods every second Tuesday, year-round. In addition to hosting CAA, The Welcome Project team continues to volunteer and provide extraordinary support by being present each month.  CAA could not successfully meet the needs of our community without a supportive partnership with The Welcome Project.
Union  Bank/ Guardian Savings Bank
Union Savings Bank and Guardian Saving Bank has been an invaluable partner for our Community Action Agency's Head Start Program. As our Head Start families have faced unexpected financial burdens, due to COVID-19, Union Savings Bank and Guardian Savings Bank have stepped up to assist. In May 2020, they provided 3,200 diapers for Head Start students. In August 2020, they donated backpacks for all of our Head Start students beginning Kindergarten. Time after time, when CAA puts out a request for help, Union Savings Bank and Guardian Savings Bank heads that call and goes above and beyond what is needed. CAA  and our Head Start families are incredibly grateful for the partnership Union Savings Bank and Guardian Savings Bank.
Learn more about this years award winners in our 2020 Digital Annual Program

Click the menu icon