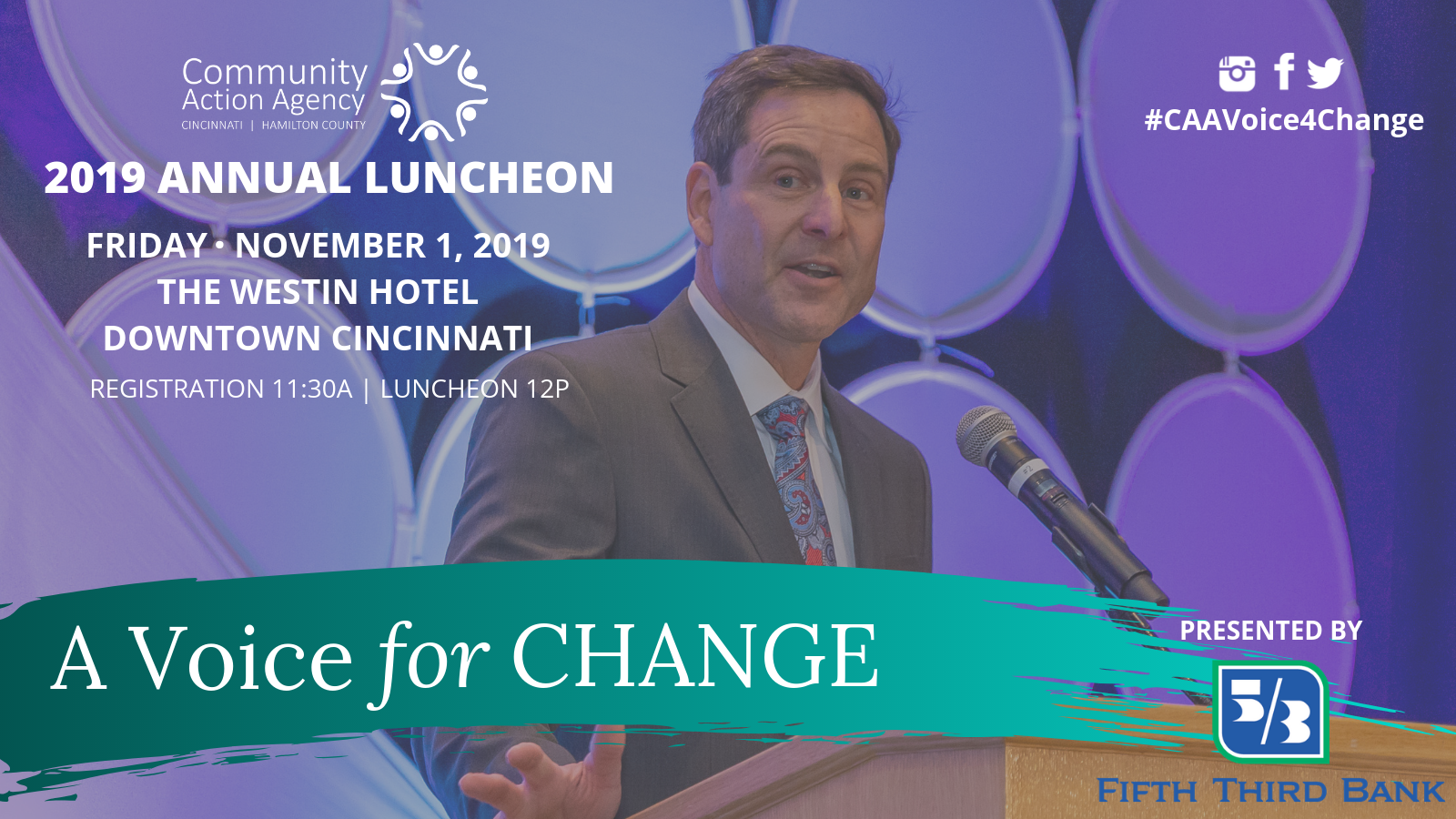 PRESENTED BY 

Thank you for your interest in this year's 55th Annual Luncheon. This years theme is a Voice for Change! No matter your position or area of interest, you will find ample opportunity to learn, network, and connect with friends and colleagues. This year's focus is growth, reflection, peace and balance, so bring an open mind, and be prepared to soar into action as a Voice for Change! We hope to see you there!
---
Please see the sponsorship guide for detailed information on sponsorship levels.

For those committing to levels where company logos will be showcased, please send logo in vector and JPEG formats to: Jalesa Hunn @ Jhunn@cincy-caa.org.
Half Page b&w ad (5"x3.875")
---
To reserve a table or purchase individual ticket's for CAA's 55th Annual Luncheon, please make your selection below:
---
Thank You to Our Sponsors