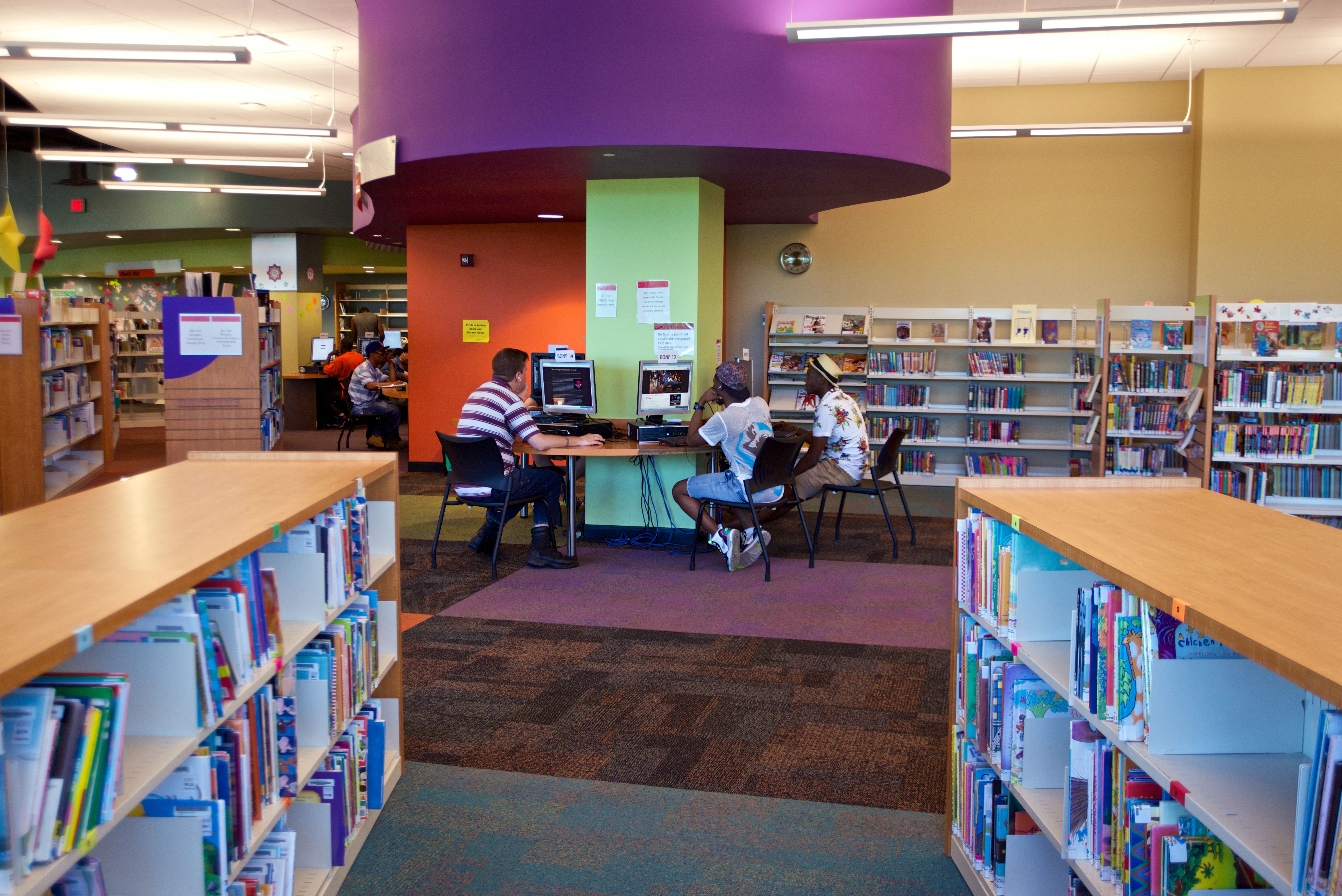 The Public Library of Cincinnati and Hamilton County is committed to "connecting people with the world of ideas and information." The Library's Bond Hill Branch was founded in 1899, relocating several times before making its home at the Community Action Agency in 2007. Serving Cincinnati's Bond Hill and Roselawn neighborhoods, this branch offers programs for adults, teens and children. The Bond Hill Branch is an ADA-accessible facility and has a book return. Self-service check-out machines and computers with Microsoft Office are also available.
For more information: call 513.369.4445. Or visit them online at www.cincinnatilibrary.org
Hours of Operation:
Monday, Tuesday, Thursday - Noon to 8 p.m.
Wednesday, Friday, Saturday - 10 a.m. to 6 p.m.
Closed Sunday
---
Visit the Bond Hill Branch Library for fun and food this summer! Meals and snacks are available at no cost at select Library locations to all children ages 18 and under. Meals and snacks will be served Monday through Friday from June 3 through August 16. For complete list of participating sites, visit cincinnatilibrary.org/summeradventure/lunch.